You are here
Out of Africa
Submitted by

Editorial staff

on 11th March 2018
11th March 2018
Oil and Gas Technology speaks to to three leading executives to delve into the prospects and challenges for those operating in the region.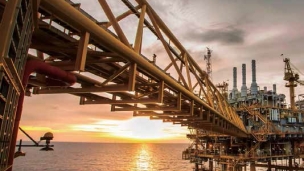 Oil and Gas Technology (OGT): What is your strategy for oil and gas in Africa?
Phil Loader, Woodside Petroleum, Australia (PL): Africa represents one of the regions in our Global Exploration Strategy where we believe many of the basins present opportunities that fit particularly well with our capabilities and competencies, our appetite for risk and yet present petroleum systems with significant potential
Vance Querio, Oryx Petroleum (VQ): Our strategy in Africa is to acquire undiscovered, undeveloped or underdeveloped resources and, by exploring, appraising and/or developing them, to increase their value to all stakeholders, including our host governments and our shareholders.
Simon Thomson, Cairn Energy, UK (ST): Cairn is an experienced oil and gas exploration, development and production company and has successfully discovered and developed reserves in a variety of international locations. Cairn and its joint venture partners were the first to drill deep water wells offshore Senegal, which remains a relatively underexplored region of the world. The success of the Cairn discoveries has established a new hydrocarbon basin and attracted the attention of the global oil industry with several high profile new entrants. The joint venture has now completed three drilling programmes focused on exploration and appraisal activity to further increase this significant resource base. We are now progressing development plans to produce first oil in 2021-23. 
OGT: As an independent, do you have a different approach to the IOCs and NOCs?
VQ: In general, we have higher risk tolerance than most IOCs and NOCs, so we are willing to undertake exploration and development operations in areas where the IOCs are not willing or ready to go. The IOCs and NOCs on the other hand generally have a lower cost of capital than we do, so they are more willing and able to undertake large, long cycle development projects. Although such projects require enormous capital investment they are generally lower risk than exploration and, therefore, provide lower returns on investment.
ST: Cairn's strategy is to deliver value for stakeholders by building and maintaining a balanced portfolio of exploration, development and production assets. Our exploration focus in on frontier and emerging basin acreage from which the greatest value can be created. The group's production assets provide the cash flow to sustain future exploration and development activity. As a focused and dynamic operator, we bring pace to our operations and investments whilst delivering lasting and positive social and economic benefits to the locations where we operate.
PL: I can't really comment on the business drivers for IOC's or NOC's, but as a global independent, I am certain there are some overlaps and similarities in our approach in some areas, whilst in other regions our drivers and regional strategies might be quite different. The Industry never presents a 'one size fits all' option.
OGT: How important is Africa to Woodside?
ST: Senegal is a great example of Cairn's business model delivering. We had a strong technical belief in the potential of this acreage, which was realised through two basin opening discoveries. Senegal provides a material opportunity for Cairn to create substantial shareholder value from a world class asset. Our significant acreage position offers an exciting opportunity which has the potential to be transformational to the business, our partners and our shareholders. We submitted a three-year evaluation work plan to the Government of Senegal in 2015. The programme was designed to lay the foundation for a long term, multi-field, multiphase exploitation plan of an estimated mean risked resource base of more than one billion barrels. We continue to assess additional opportunities in West Africa that may offer a strategic fit within our portfolio.
PL: As an ingredient to our global exploration strategy, it is an important component, but only if we can find the right balance in terms of resource potential, attractive fiscal terms and the opportunity to leverage our proven and established capabilities.
OGT: Can you tell me a bit about your main activities in the area?
PL: We have grown our portfolio along the West African margin now with drilling activity underway and planned in Morocco, Senegal and Gabon. We have been active in recent years in the AGC (Senegal & Guinea‐Bissau Joint Development Zone), Cameroon and Tanzania. We continue to undertake regional studies and seek new opportunities to both complement our existing activities and open up new regions.
VQ: Oryx Petroleum currently holds interests in two areas in West Africa; we are the operator of two exploration and production sharing contracts in the jurisdiction spanning the border of Senegal and Guinea Bissau that is regulated by the AGC (Agence de Gestion et de Coopération Entré le Sénégal et le Guinée Bissau). We also hold interests in two production sharing contracts in the Republic of Congo; the Haute Mer A license area operated by CNOOC and the Haute Mer B license area operated by Total. There are no developed fields in any of the areas in which we currently hold interests in West Africa, so our primary activity of our holdings is exploration, including acquisition and interpretation of seismic data followed by planning and drilling exploration wells. In the offshore area administered by the AGC we are pursuing a play type similar to the SNE discovery offshore Senegal and in the Republic of Congo we are pursuing play types similar to adjacent discoveries made by Total and Chevron in both Congo and Angola.
ST: Cairn is operator with a 40 per cent working interest in three blocks offshore Senegal (Sangomar Deep, Sangomar Offshore and Rusique Offshore) alongside partners, Woodside 35 per cent, FAR 15 per cent and the Senegal National Oil Company, Petrosen ten per cent. 
We have confirmed the scale and potential of our world class asset in Senegal, and following the appraisal success and contingent resource upgrade, we commenced a third phase of evaluation activity. The joint venture has endorsed the foundation development concept of a standalone FPSO with subsea wells and expansion capability. The project will be developed in multiple phases. The focus of the remaining appraisal activity has been on improving our estimates of the scale and phasing of the overall field development including the balance between the number of drilling centres, type and number of wells and the subsea infrastructure. As part of the evaluation work plan, we currently anticipate submission of an Exploitation Plan mid-2018, with a Final Investment Decision targeted for later in the years, and first oil expected in the period 2021-2023.
OGT: Are there any changes in that portfolio on the horizon?
VQ: We are constantly re-evaluating our portfolio to determine the best use of our financial and human resources and we are currently focused on our very exciting AGC Central exploration opportunity. We are not currently considering any significant acquisitions or seeking entry to new jurisdictions.
ST: Over the last five years, Cairn's business has been considerably reshaped and advanced to establish a balanced exploration and production company. The year ahead will be eventful with several material catalysts which have potential to add further value to the company. We have created a strong platform for future growth with active positions in six countries in almost 50 licences providing significant acreage positions of technical and commercial value. In Senegal, the transfer of operatorship to Woodside for the development phase is planned to take place next year with Cairn continuing exploration activities on the acreage. The JV plan to submit an evaluation report and exploitation plan to the Government of Senegal in 2018. The Front End Engineering and Design (FEED) is also planned to commence with a Final Investment Decision targeted before the end of 2018.
PL: We are always looking for new opportunities to enhance our global portfolio, and in some cases in Africa and elsewhere, when we see the need to relinquish less prospective or commercially unattractive assets, we will continue to do so. We remain focused on disciplined exploration.
OGT: How has the current oil climate affected those plans? Has it made it easier or harder?
ST: Whilst the low oil price environment clearly presents challenges to our industry, it also creates a time of opportunity for Cairn with the oil field services market reshaped following the dramatic fall in the oil price. This has allowed us not only to secure markedly better pricing but also improved and more dependable levels of service. For example, during 2017, we successfully completed our exploration and appraisal wells in Senegal with better than expected drilling performance and in the lower cost environment.
Cairn is also taking advantage of the current cost environment as we continue to shape the business for the future. We actively assess new ventures within the context of our balanced offering whether they be potential additions to our portfolio of future exploration opportunities or cash flow generating assets.
OGT: What are the prospects for Deepwater in the region?
PL: With the ever-evolving deepwater technologies available to industry and Woodside, we believe deepwater exploration, development and production will continue to play a significant role in the future economies of many African countries. Woodside has over 60 years of experience in deepwater exploration, development and production.
VQ: Over the past decade much of the focus in West Africa has been on the turbidite system along the region from Morocco to the Transfer Margin. This play has been less successful in West Africa than on the other side of the Atlantic Ocean. The recent discoveries in Senegal, including the SNE discovery in Sangomar, have opened a new play type in the Albian clastic system. The AGC Central block is located 200km south of this discovery in an analogous environment. The 3D seismic data recently acquired over the AGC Central license area has confirmed that we have the same play type, as well as additional potential in deeper zones.
OGT: What are the challenges when developing deepwater resources on the continent?
VQ: Technically, we anticipate issues related to reservoir complexity and continuity that will require application of the latest technologies to ensure efficient field development. Financially, as is the case everywhere in the world, developing deepwater resources will require significant capital expenditure and long lead times before production is brought on line. The economics of such developments therefore need to be extremely robust.
PL: There are many challenges in both finding and developing resources. We are applying more subsurface pre-drill de-risking technologies than ever, before we decide to drill or not. Ultimately, we obviously need the alignment between identifying where we might find excellent quality hydrocarbon bearing reservoirs of attractive scale and the fiscal terms that both attract investment for both oil and gas outcomes.
OGT: What new technologies are you utilising for deepwater exploration and production?
PL: Many of the technologies are aligned to subsurface workflows that allow enhanced visualisation of the subsurface and de-risking pre-drill. We are using full waveform inversion (FWI) on a more regular basis in this regard. The evolution of technologies are continuing to evolve in Industry and in Woodside that address the commercialisation of resources (oil or gas) quicker and cheaper than in the past.
VQ: In the past decade the industry has made a significant push to explore in progressively deeper waters. As a result, several new technologies have been developed and implemented specific to deepwater and ultra-deepwater. We expect to benefit from this surge in activity by utilising relatively oilandgastechnology.net new technologies that are now considered proven and routine within deepwater operations. In general, these technologies attempt to reduce non-productive time, improve safety, and lower the uncertainties associated with drilling in these environments. Several examples include advancements in building of mechanical earth models, shallow hazard identification, and the latest in LWD and wireline logging technology (including seismic-while-drilling) to assist in refining the predrill models in real-time. In addition, there are several modern sixth and seventh generation drilling units that are readily available on the market. This coupled with the advancements in deepwater testing technology should allow us to meet our exploration objectives while at the same time reducing well cost and duration.
OGT: When it comes to financial support what are the main options and challenges?
VQ: Financing exploration, appraisal and development of discoveries offshore Africa is currently very challenging. The main options for financing exploration and appraisal are public and private equity markets and the farm-in market. There is currently limited appetite for funding exploration and limited appetite for financing appraisal activities in both the public and private equity markets. Long cycle deepwater projects are out of favour with these investors who are currently focused on unconventional, manufacturing like plays in North America and are currently unwilling to take a longer term view on oil prices. A belief in higher oil prices over the medium to longer term is required to make investment in longer cycle projects attractive. Fortunately, IOCs and NOCs are ahead of the investment community in this regard and are seeking to replenish their inventories for projects where first production is not expected until after 2020. Farm-ins are being completed, albeit on a selective basis and not on terms as attractive as before the oil price crash in 2014. We are confident, however, that we have very high-quality assets and will be able to secure the funding needed.
OGT: What are the challenges when developing resources on the continent?
ST: Senegal is an important regional hub and provides a firm economic base. With a vision for sustainable and steady economic growth, the government has maintained stable legal and fiscal frameworks which encourage investment in the region and which support the future development of the Cairn project. Dakar is an attractive and exciting place to operate as we focus on achieving commerciality from our discoveries. As Cairn's operational activity in Senegal progresses, so too does the level of investment which has both direct and indirect benefits for local stakeholders. Cairn believes that the discovery and development of sustainable oil production in Senegal would greatly benefit the national economy and therefore local population. To date, Cairn has invested more than USD330 million through its activities. To deliver the company's operational programmes, Cairn has an office in Dakar and has built a supply base in the international port. This is part of the company's approach to operations in any country to deliver value in the country by maximising local participation which includes employing local people and working with local companies wherever possible. Given that offshore oil and gas activities are relatively new to Senegal, local industry expertise is just starting to develop and as such developing capacity through training and education is a key part of our operations. Not only does this develop the opportunity to participate in the international oil and gas business but it is important for promoting working responsibly. Cairn is very familiar with operating at this stage of an emerging hydrocarbon province where there is a national desire to move steadily forward to hydrocarbon production whilst safeguarding the interests of local communities and the environment